Save Time with the New Aptoide App Shortcuts!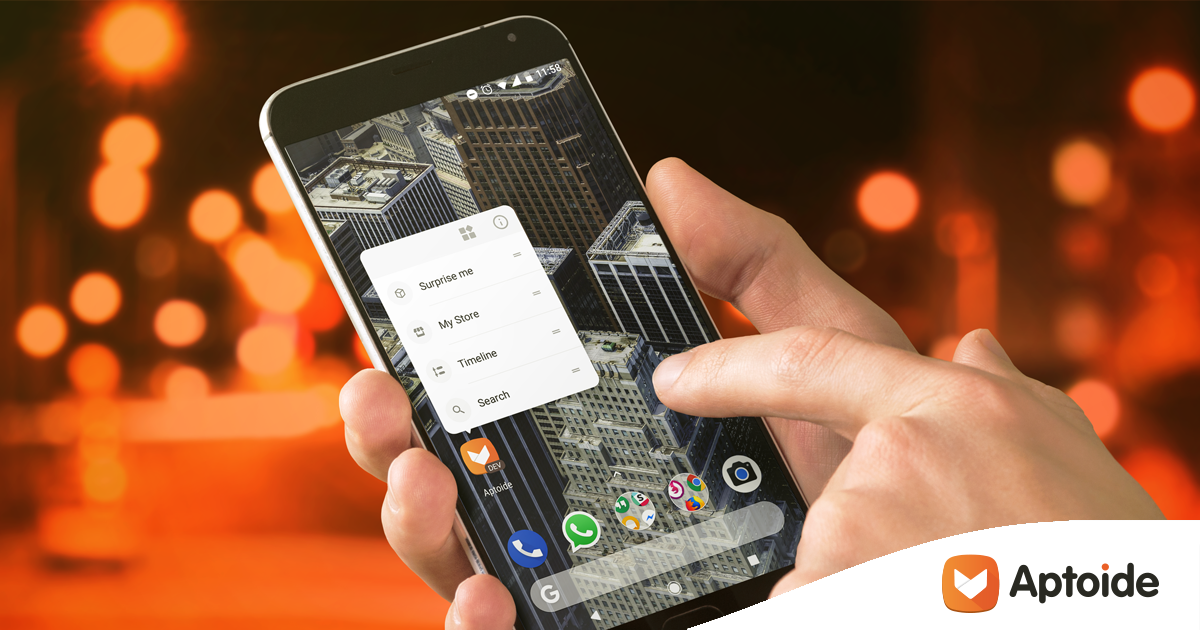 The Aptoide App has just launched a brand new feature: App Shortcuts! Besides being extremely cool, these shortcuts are bound to make user's life much easier! Read on to understand which Aptoide App Shortcuts are now available to you, how they work, and which Android devices can take advantage of this awesome new characteristic.
What are app shortcuts and why are they so useful?
With the release of the seventh version of the Android Operating System, or in other words, Google's 7.1 version (API 25), a few new extremely interesting features were introduced - App Shortcuts being one of them. As soon as the news came out, the Aptoide team got straight to work and users will now be able to use Aptoide App Shortcuts on their Android devices!
![](https://media.giphy.com/media/BQAk13taTaKYw/giphy.gif)
One of the main reasons why app shortcuts are so beneficial is because they allow users to quickly view and launch specific actions that are available in the Aptoide App, without having to actually open the application.
![]![](https://media.giphy.com/media/3oKIPlLZEbEbacWqOc/giphy.gif)
Right now, the shortcuts available to users are Search, Timeline, My Store and, Surprise Me. The first three shortcuts allow you to jump straight to the Search, Timeline and Store views, whereas the Surprise Me shortcut redirects you to one of the highlighted apps of the week in the Aptoide app store.
How do app shortcuts work?
Shortcuts are extremely easy to use. Simply long-press the Aptoide app icon and all of the main actions available on the app will be displayed directly on your home screen. Once you find the action you are looking for, select and launch it.
Special Bonus Tip: In case you want to have immediate access to any of the 4 available app shortcuts (Search, My Store, Timeline or Surprise Me), simply select and drag them to your home screen.
![]![](https://media.giphy.com/media/l0HlJH7PI5SNWhFuw/giphy.gif)
Which devices can use this feature?
At the moment Aptoide App Shortcuts are available for Nougat Android 7.1 (API level 25) or higher.
In conclusion, besides being extremely useful, the Aptoide app shortcuts are also less time-consuming since they allow you to start app actions directly from the launcher, on your phone's home screen.
Enjoy this new Aptoide update!
![](https://media.giphy.com/media/mIZ9rPeMKefm0/giphy.gif)