It seems you can't live without the internet. The first thing everyone does when they get to a coffee shop or some other public space is checking for Wifi, right? A lot of the smartphone functionality is entirely based on the existence of internet to fetch content. That has lead to obvious user experience issues with certain apps - when they simply stop responding when the internet is either not available or intermittent.
That has lead to the rise of a movement in defense of an Offline First philosophy in user experience design. Because of that a lot of apps are now supporting offline modes, so you can enjoy the content while you don't have access to the internet. In this post we bring you a selection of the best Offline apps including apps for news, maps, web browsing (in offline mode), music, and even games. All of this apps allow you to pre-load content that you can access later when you're not online (imagine, for example, while you're traveling). So here they are:
Maps

This app allows you to download maps for several cities around the world, which will be available offline, and by using your phone's GPS data, can show you where you are in real time. I would say this is a must have if you're traveling to a city you don't know!




Offline Maps & Navigation is a bit of a different concept since it's focus is car navigation. Initially, you download the content, which includes voice packs. These voice packs will allow you to listen to the directions to your destination in a language of your choice. No wifi required after the download! The only downside is that it is limited to a number of cities worldwide - even though it seems to include most of the world's capitals!
News

The concept is very simple. Every day there's two news digests, that combine relevant news stories from different sources. These digests are delivered to you at two different times, one in the morning and another one in the afternoon. In order to receive the stories, you only need access to the internet at those two moments. After that the whole content will be available in the offline mode! They even give you a little reminder that the new digest is ready to download.




Similar to Yahoo News Digest, but with a greater focus in stories from popular feeds and twitter, as oposed to more traditional news sources. Flyne allows you to load content in a number of themes, which will be available when you're offline.
Offline Web Browsers

Offine Browser is a really simple content. It allows you to download entire websites to your phone, that you can then browse freely when you're not online.




Similar to Offline Browser, but specialized in Reddit. This means you can have access to the Reddit discussions you want to read. When it detects an internet connection it syncs the latest comments so you can check at a later (offline) moment.
Music

We all know Spotify. But what some people may not know is that Spotify has an offline mode. According to the official website you can listen to 3,333 songs offline in three different devices. Really cool!
Videos
These three apps allows you to download content from Youtube. While not strictly offline apps, these app's main functionality will allow you to watch videos that you previously downloaded while you had internet access. Here at Aptoide these are essential tools for when we are about to leave the office, since some of us have long commutes ahead - and so this is an essential tool to allow you to watch content without cutting into your data plan!


Games
This is a selection of really cool new games that don't require you to be online. Most of the latest games we've been recommending are highly dependent on content that is downloaded constantly - not these games though.

A really interesting casual game. The basic concept revolves around exploring Mars, and paving the way to setup new colonies - but you're doing that by just controlling the jetpack of your astronaut - which strangely enough will only lasty for 30 seconds, which makes it really easy to crash and die. I know it sounds strange, but you'll get the hang of it. It's a really cool offline game!




This is another cool and hard offline. You're basically - well, let's face it - you're basically a very pixelized Lara Croft (see image above). And your job is to kill as many monsters as possible by either shooting them on smashing them - just watch out for the guy with the horns on his helmet. Really fun - no Wifi required!




Unlike the previous two, this is a less casual soccer game featuring really good 3D graphics. The cool thing about it is that it's simple enough to allow you to play without needing to download new content while you're playing, which makes It's a really great offline game.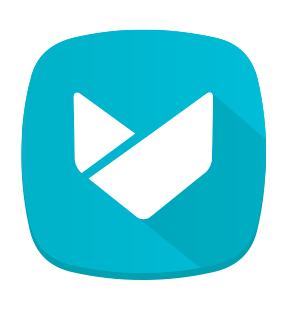 Last, but not least, we also propose using Aptoide Lite's new feature "Share Apps". With this feature you can install new apps and app updates from your friends phone using Wifi. This allows you to save data while away from Wifi internet access.

With these apps you're free from the shackles of Wifi and your data plan. If you know any more offline apps leave us a comment below :) we would like to know what you guys use as well.