Our favourite God-playing game is finally back, now in the best mobile version we've played so far. With this amazing take on a classic from 17 years ago, you will be able to live out your Sim life to the fullest, right from the palm of your hand.
There are plenty of amazing things to do in the new Sims Mobile, such as home and character customisation. However, the best thing about this mobile version is that it also lets you interact with real life friends to fully experience your favourite virtual world together.
1. Customize Sims & Live Out Your Dream life
Outfits, personalities, hobbies - you name it. You can customize your Sim down to the finest detail and rule your other life from the palm of your hand. One of the most exciting features of the new Sims Mobile is the virtual parties where you'll be able to socalise with other players, in a proper multiplayer way.
2. Build Your Alternative Life And Legacy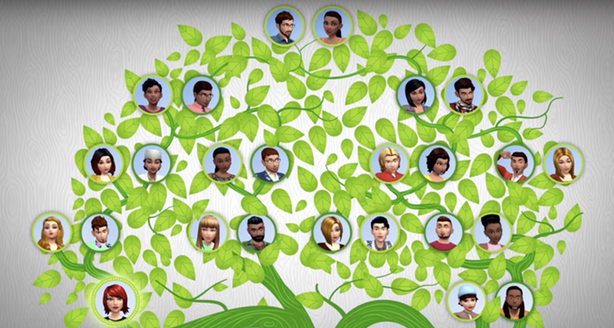 Have you ever heard of the legacy challenge? The Sims Mobile is based on The Sims 4 legacy challenge, that lets you build and grow a family through several generations and unlock heirlooms and hobbies for future offspring. How cool is that?
3. Build Your Own Amazing House
This is where you can have everything you've ever wished for IRL. This new release lets you do everything there is to do to improve the way you live. From most common to the latest releases of the PC versions, you can design and customise every nook of your house and decorate it with the coolest piece of furniture tailored to your own taste. The best thing is that it's all free of charge!
Now you ask: How do I get the new Sims Mobile? Enter Aptoide.