The highly anticipated Game of Thrones Season 7 premiered on Sunday July 16, so we got curious and decided to dig deep into our insights and try to figure out how this premiere impacted our users, trends and numbers. And can we get a WOW? Because that's what we did when we saw the numbers.
While traffic went down during the premiere of episodes 1 and 2, the traffic between the two sky-rocketed! Our growth hackers (cool job name, am I right?) found that across the United States, searches for Game of Thrones on Aptoide went up by over 300% (!!!) after the airing of the first episode, down again during the second episode and BOOM, up again after the second episode. That's a considerable change that shows that people are in need of a quick Game of Thrones fix while they wait for the next episode. The fever is real, people - and we're all on the same boat, so it seems.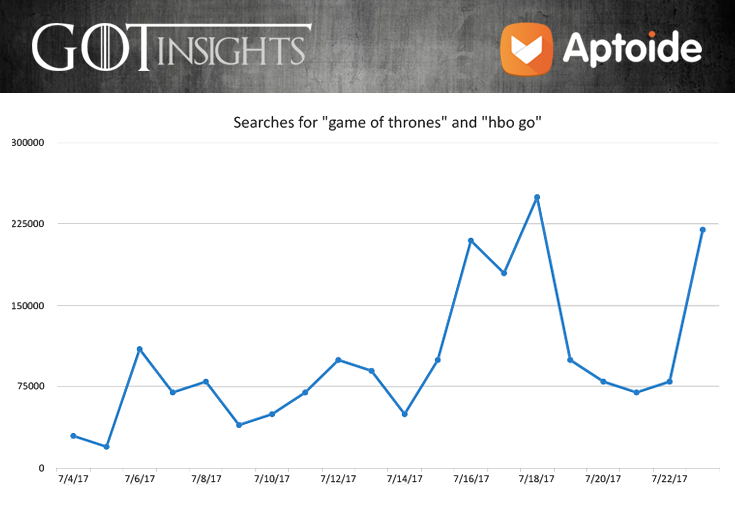 If you're looking for something to get Game of Thrones out of your head, maybe this is not the place for you. However, if you're looking for a quick fix while you count down the days until the next episode, then enter the overwhelming world of Game of Thrones with the best apps ever made for Android.