Who doesn't love Clash Royale - or any game by Supercell, really? We know you do, it has been on Aptoide's top apps list since forever and we totally get it. It really is amazing - and addictive!
Clash Royale conducted a developer Q&A on Reddit and gave some very useful information on what is coming in the October 2017 update for Clash Royale.
The last major Clash Royale Update was back in March 2017 which brought many new features to the game – since then, Supercell has launched a few minor updates, but guess what? BIG UPDATE COMING IN EARLY OCTOBER 2017 has just been announced and we're excited!
In the last August update, Supercell added 4 new cards to the game: Canon Cart, Mega Knight, Flying Machine and Skeleton Barrel. It also brought back the 2V2 feature, as well as 2 Free Magical chests. Pretty cool, right?
But what's next in the Clash Royale October 2017 Update, you ask?
- Daily Tasks
- New Game Modes (it's not bracket tournaments!)
- Improvements to tournaments
Here's what the Clash Royale staff had to say during their last Q&A: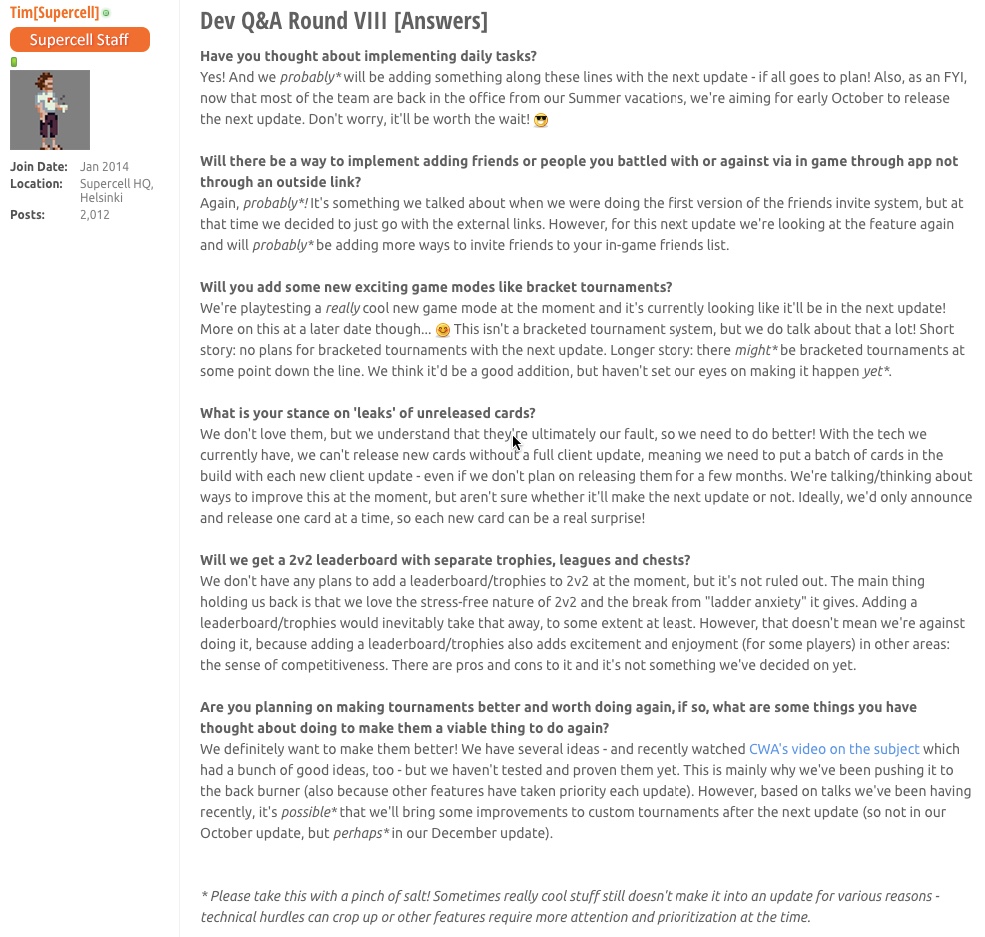 Excited? We are! Can't wait to see what quests are all about and play some of these new gamemodes that the Clash Royale team is so excited about.