We have all the latest and most thrilling games for you to try! Our editorial staff evaluates the most popular Aptoide games each week in search of those exceptional titles to highlight in our Game of the Week segment.
Here are the most popular Android games from the previous month, along with a few reasons why you ought to download them.
Apex Legends Mobile
We don't need to wait anymore. Apex Legends has finally joined the Android world. Created by EA, the game was created to provide us with hours of fun and entertainment.
This multiplayer game is not only a strategy battle royale shooter but it also features several game modes and characters we know. You can count on very fast-paced combats but the core battle remains to be the beating heart of Apex Legends Mobile.
However, Apex Legends Mobile is not a cross-platform game. Your progress, stats and unlocks are only set on your Android device, to which we give a thumbs down.
Infinity Kingdom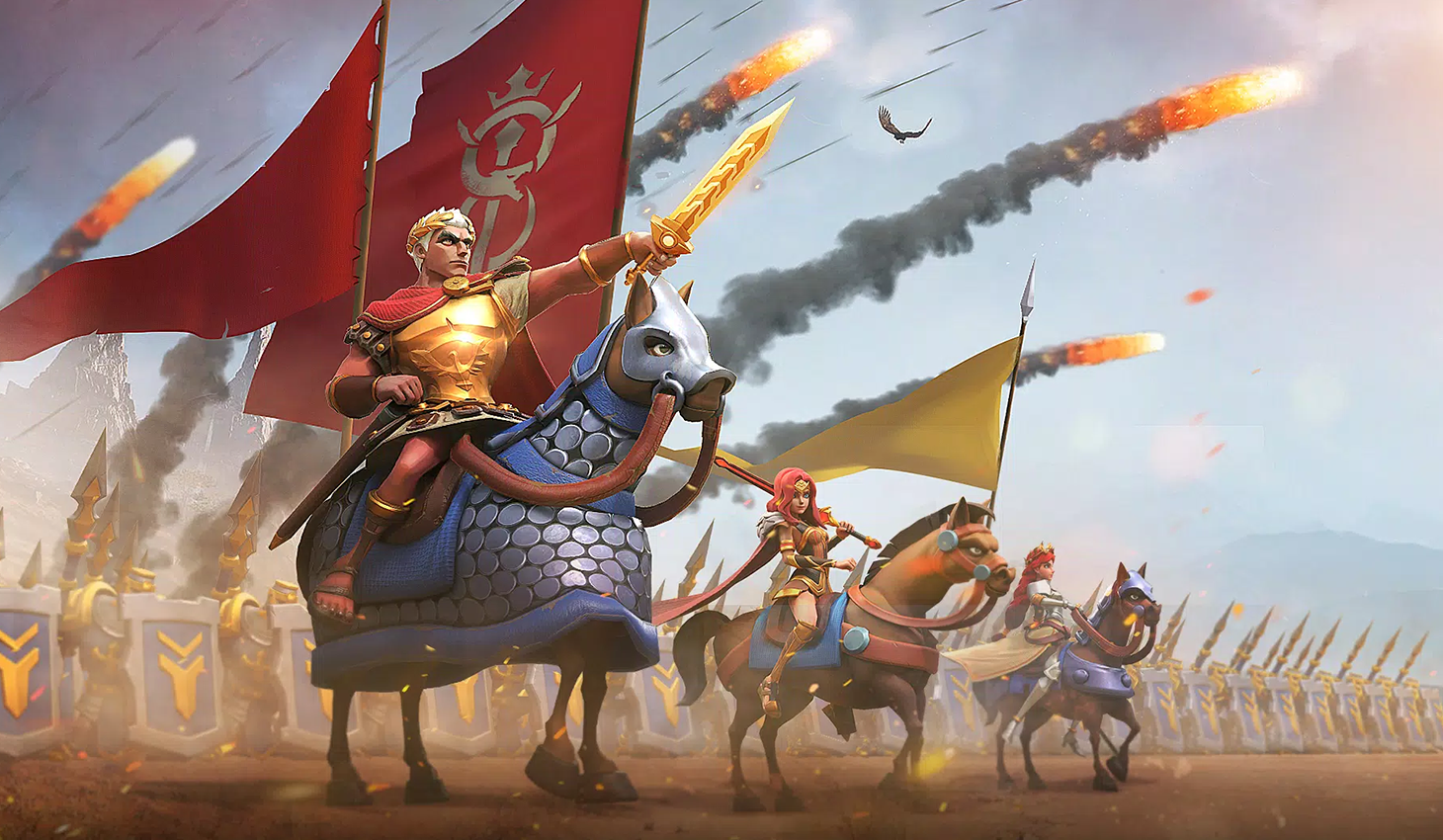 What about a combination of cartoon-style graphics and a famous-old strategy game? Then Infinity Kingdom is all you need.
An army of gnomes is attacking the World Heart to get all the energy and it's in your hands to fight them while capturing new territories. Infinity Kingdom is a MMO, so you gotta worry not only about gnomes but also about other players invading your territories.
Plus, there are more than 60 well-known characters to choose from. Mulan, Robin Hood, Julius Caesar... and each one of them features special abilities and powers.
But keep in mind that there are also 7 different types of dragons that dwell in a mysterious cave. And you need to make sure that you raise the dragons into powerful beasts so they help you out when battling your enemies.
Super SUS
Another game that couldn't be out of our monthly choice is Super SUS! As an improved version of Among Us, it comes with better graphics, enhanced chat, and many roles!
Some gamers would say that it's always better to stick to the original. Although in this case, we believe Super Sus comes precisely with the improvements we needed in this type of game. But the gameplay is the same: real players are stuck, each with a specific role.
The goal for the Crew is to complete tasks or to discover who the Impostors are. The role of the Impostors is simply to kill (or eject) the Crew members. While some players enjoy being the Impostor, others prefer to be Crew members. Anyway, both roles are very exciting on Super Sus.
Start playing and let us know what you think!
Visit our website's editorial section to find out more about each game. All of the games are available for download on our app store.