Most popular games at Aptoide - In July!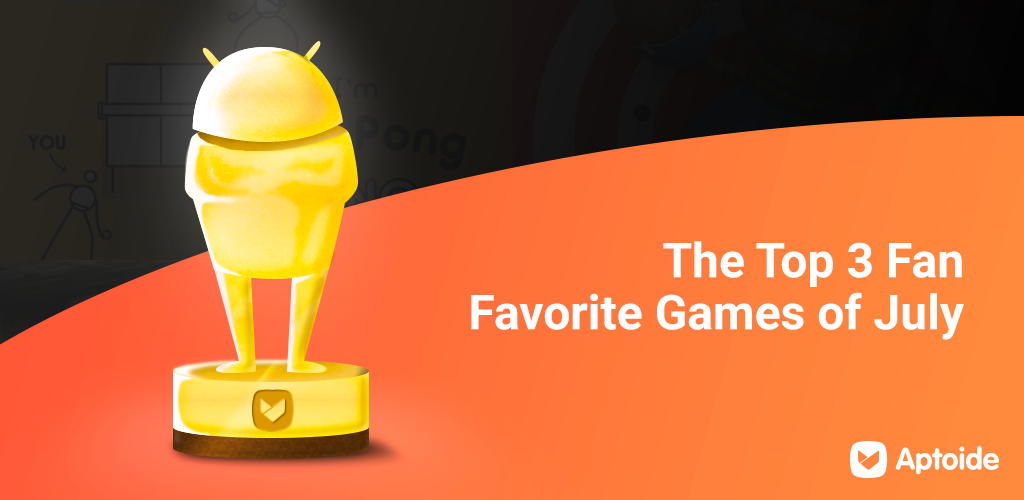 With over 5 billion downloads and counting, the Aptoide app store includes a huge variety of games and apps that cater to all of our users' tastes and needs. From productivity apps to multiplayer games, at Aptoide you can find just about anything! Of course, it is only natural that amongst all of our apps and games, there are a few that stand out as being extremely popular with our users. That is why we decided to write a blog post announcing which 3 games stood out as being fan favorites, during the past month.
![](/content/images/2018/07/Granny.png)
With over 723K downloads, Granny has proven to be a huge hit with our users and we can see why! The goal of the game is for the player to escape the corpse-like Granny's house before she finds you - the problem is you only have 5 days to make sure you get out alive! Don't be fooled by the premise of the game. Although it may appear to be simple, this heart-pounding, frightening game is everything but. For starters, you will need to find hidden items in order to unlock doors and you can't make any noise - not so much as stepping on a creeky floor-board or she will find you! Whether you're desperately trying to hide under beds or to disappear inside old closets, be prepared to get a few jumps scares and a considerable amount of palpitations while playing this horror game.
![](/content/images/2018/07/KickTheBuddy.png)
If you're looking for a game to release all of your frustration, Kick the Buddy is exactly what you need! The game includes a doll, aka your buddy, and a variety of different weapons which you can use to attack, torture and beat him up with! This game allows you to change the decor of the wallpaper, add a face to your buddy from your camera roll and reset him every time you kill him! We won't lie, between the cold weapons which include circular saws traps and cleavers, explosive weapons, and other incredibly harmful gadgets which you can buy using in-app purchases, Kick the Buddy is quite violent, although it is definitely one of the best stress relief games out there! Download now and get ready to explode, destroy, shoot, and even send the power of the Gods to kill your ragged doll.
![](/content/images/2018/07/FG-Ping-Pong-King.png)
I'm Ping Pong King is one of the most addictive and minimalist table-tennis games we have ever played. Your aim is to challenge rivals with different sets of skills and beat them in order to become the ultimate Ping Pong King. Besides being extremely fun and entertaining, this game is easy to play and includes intuitive controls - simply tap left or right on your screen to play. The Ping Pong King has been featured in Aptoide's latest Editor's Choice and we give it a huge thumbs up!
Now that you know the top 3 most popular apps at Aptoide this month, don't hesitate to download, give them a try and let us know what you think! There is certainly a very strong reason why they are so popular amongst our users 🤔
Want to know what other apps and games are hot this week?