Every year, people all around the world place their bets on their favorite teams. There are traditional bets that people take every year (or every derby), and there are long traditions of sports betting superstitions. Other than your personal knowledge of the games, all you had at your disposal was praying to the gambling gods!
Or at least it was like this up until very recently.
No longer superstition bettors
Today, most betting fans have a lot more information at their disposal and even analytical systems that used to be exclusive to professional bettors. Fading the public (betting against the public opinion) is no longer the only strategy available for amateurs. Nowadays you can really get the best in the world sports predictive algorithms advising you on bets.

This has led to a huge increase in the number of amateur bettors, which also reflects into betting app downloads. Apps such as Bet365, Betclic and William Hill are amongst the most downloaded on Aptoide.

![](/content/images/2017/08/giphy-1.gif)


##Which events attract more bettors, amongst the Aptoide community?

To answer that question we went and checked the evolution of the downloads of the most important betting apps on Aptoide. The results are surprising!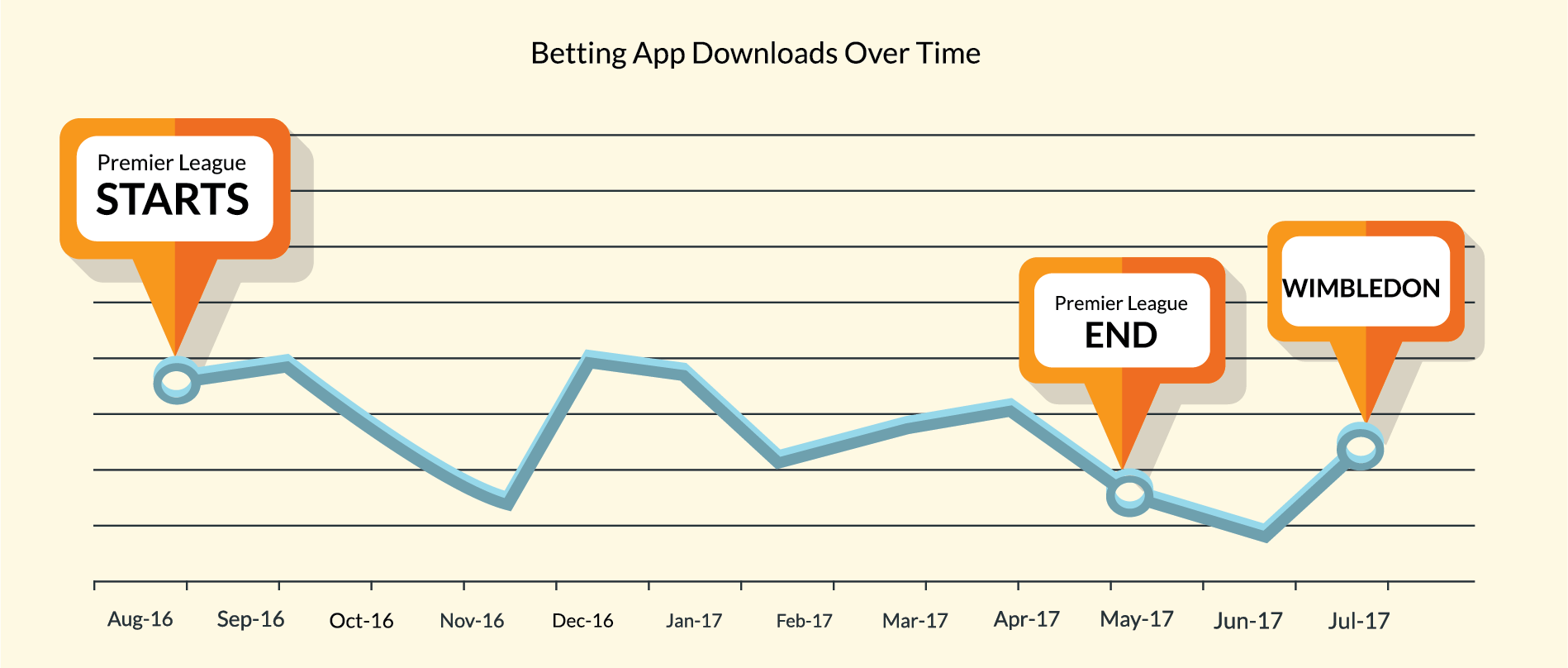 There are two high points in the year. One seems to match the beginning of the Premier League in August, and another maximum around December, where Boxing Day bets kick in. Premier League is the worlds most betted sports league, with fans all over the globe, especially Europe, but also Asia and even in the US. A second surge occurs around July, when Wimbledon takes place.
It seems like overall betting trends have a clear impact on Aptoide's downloads!
What about you?
What's your favorite betting app?
Let us know in the comments below!