Aptoide V8 Coming Soon - And We Need Your Help!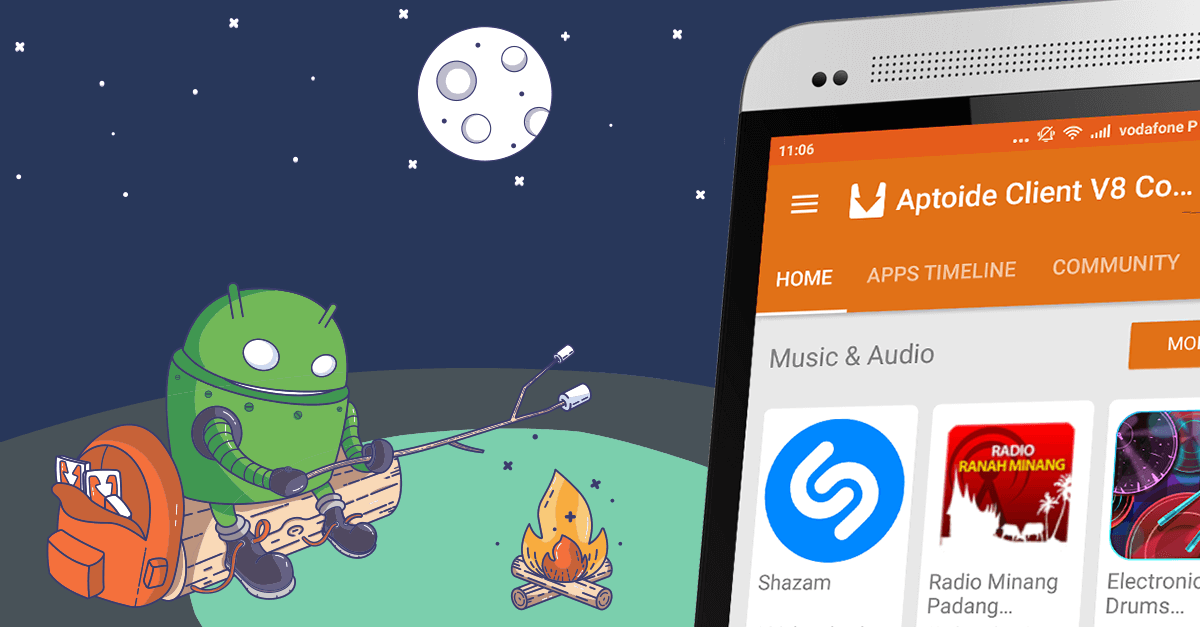 We've been working around the clock to launch a brand new version of the Aptoide App Store, which will be officially launched veeeeeery soon! The brand new Aptoide Version 8 (or V8 as we like to call it), will introduce a whole lot of new features and will provide a lot of solutions to our users.

However, in the meantime, it's still in the making and that's exactly why we would like to hear from you! Before we launch it into the world, we want to make sure it runs as smoothly as possible, and in order to do that, we need your help. Since you're the reason we're making this, it would make sense to listen first.

![](/content/images/2016/08/Screenshot_2016-08-18-16-22-42.png)

So, with that in mind, we have this **[Aptoide Dev](http://apkins.aptoide.com/aptoide-nightly-8.0.0.31082016.apk?utm_source=blog&utm_medium=social&utm_content=aptoide-dev&utm_campaign=post)** version, which is basically a sneak peek into the new features and experience of V8.

![](/content/images/2016/08/Pasted-image-at-2016_08_18-03_00-PM.png)

And this is where you come in:

What we need you to do is download it, install it, use it.

![](/content/images/2016/08/Screenshot_2016-08-18-16-22-06-1.png)

Oh, and more importantly give us some **feedback** on the comments below, or, if you prefer, via our e-mail: [community@aptoide.com](mailto://community@aptoide.com).

Things have been pretty crazy around the Aptoide office. Everyone is talking about the new Aptoide V8. Everyone is working on it. And we're anxious to release it - to have you guys finally using it.

Oh, it's so close...

![](/content/images/2016/08/Screenshot_2016-08-18-16-25-06-2.png)

We spent months deep thinking about your user experience, and we believe we've cracked it. This is the result of many months in the making, with a lot of help from you guys, but also our Aptoide Ambassadors, who've provided regular feedback to us.

We've listened to your feedback, reviews, frustrations - and we made sure we incorporated all of those in the new version.

We had a very specific vision for this version: We wanted the social app discovery system to be central - that's where the new stuff such as Apps Timeline comes in. And because of it, a lot of details had to be worked out, slowly and carefully.

![](/content/images/2016/08/Screenshot_2016-08-18-16-22-51.png) *One of the brand new features: Apps Timeline!*

So, yeah, it has taken us a while to cook this one up. The reason is that we had to rewrite a lot of our original codebase - sometimes it's necessary to take a step back in order to take two steps forward.

This is one of those occasions.

Here's some stuff we would like to know:
What features would you like to have on V8?
What's your opinion of this new version?
What do you think could be improved?
What is it you don't like?
What is missing?
This is your chance to be part of the construction of the new Aptoide era.