Ever heard of the game Epic Tower Defense? Or the app Spotify? Netflix? Well, you get the picture! We're talking about some of the most sought-out and most downloaded apps in the Aptoide app store. The reason why we're pointing these apps out is because now YOU can get them (and many other apps and games) in a smaller and more optimized way! Say Whaaat?
We are happy to announce that Aptoide is the first and only alternative app store to now support app bundles — a new format that allows users to download apps more efficiently.
This is because app bundles only download the necessary code and resources you need to run an app. You heard right, no more occupying your device's storage space with unnecessary things like: every existing language that comes with an app when, in reality, you only need one!
This means that you'll have more space to download all the apps and games you ever wanted :)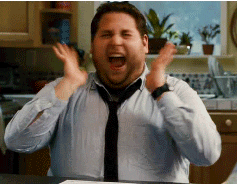 Most importantly, by supporting app bundles, you'll now be able to find many more games and apps in Aptoide!