Do you even know what Thanksgiving is?
I think it has something to do with some Pilgrims or something. And turkey.
Look, I'm not from the USA - this is kind of their thing. All I know is that the day after Thanksgiving, the day you eat turkey and spend time with your family, you get to go to the mall and enjoy some promotions, which they call Black Friday. In the following Monday you get to enjoy some more deals right from the comfort of your couch in a third event they call Cyber Monday.
I know I'm not an expert, but I've been thinking a lot about how you can deal with all the buzz this year - because apparently things get pretty hectic in the US around this time, with crazy things happening such as the world's largest traffic jam caused by Thanksgiving getaways, fighting for your life in the mall on Black Friday, and getting your credit card information phished on Cyber Monday.
Hmmm, lovely.
It will be a matter of time until all of this starts happening in the rest of the world as well - actually, the Mexican version of all this already exists and it's called "El Buen Fin" right? - so here's some essential survival tips, from us to all of you:
1. Race To The Mall
Let's face it. With so many deals it's not worth it to go to just one store, right? So the plan is simple, drive fast, and arrive early! Because, as the old saying goes, "the early bird gets the worm". So get the worm. Okay? Go!
Here's an Android game to help you practice your Holiday driving moves.
2. Fight Your Way In
When I was a kid I had personal defence lessons - but who has time for that now? Look, just get one of these apps to learn the basics - you can even learn from the best with the official UFC game for Android.
Let's face it - people get seriously hurt during these crazy events. You might as well learn a thing or two about first aid. So, here's a nice and useful first aid app for you.
Oh, and of course, Summer is still a few more months away, but after all that turkey you might as well start getting swimsuit-ready. Or, if you prefer, use these apps for a good warm up to avoid a lot of injuries on your shopping spree - so check this get fit selection!
3. Get Ready For Cyber Monday
Wait, maybe I should have mentioned this first. There's no point in leaving your couch without first having a clear picture of the kind of deals you're looking for. For that reason, you're going to need some cool deal-finding apps.
After Black Friday, comes Cyber Monday - and in a way, you'll be getting the left over deals - but this time through the interwebs.
So, you'll definitely need some deals and e-commerce apps.
Here's the tip of the iceberg:

AliExpress
Lazada
Deals for Amazon
4. Start Saving
Yep, all of that shopping doesn't come for free, so you better start saving for that last minute Christmas shopping. Maybe you should download a money saving app to start saving, and get ready for more deals soon.
Here's a nice money saving app, appropriately called Money Lover - which is great for people that... well... love money - who doesn't, really?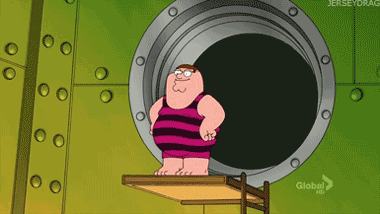 That's it for today, but we hope these tips are useful to you guys, and help you score at this Holiday nonsense.