Conquer the galaxy with AppCoins!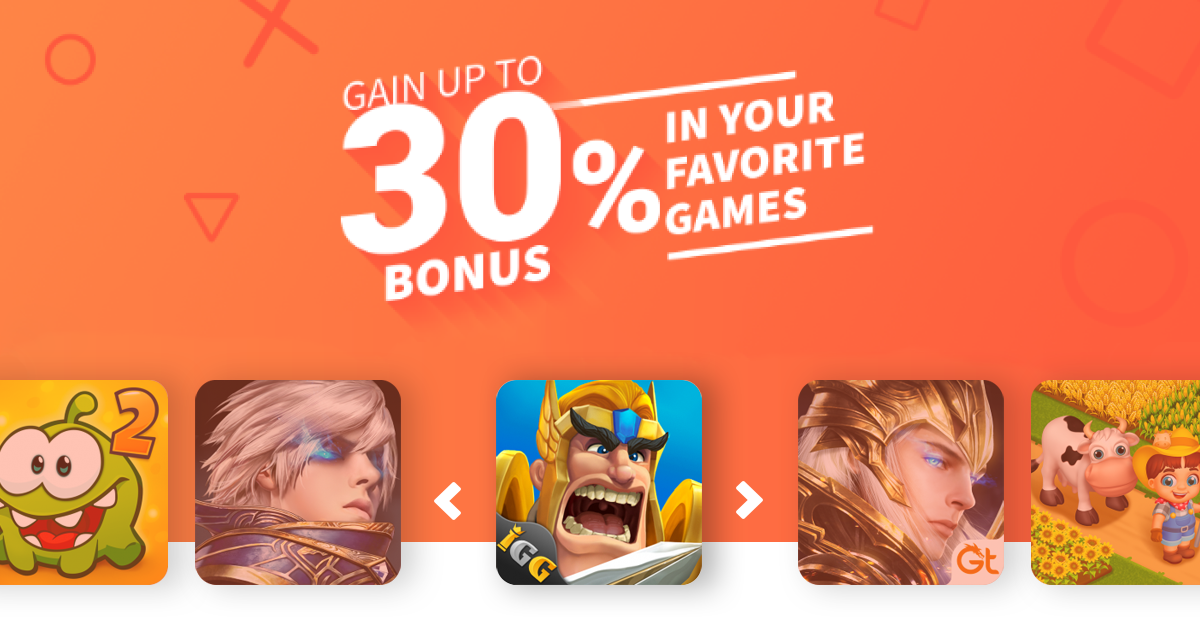 The more you play and use your APPC Credits, the more you get them back! That's the spirit of Aptoide's User Incentives Program!
We give you up to 30% of APPC Bonus Credit Rewards to spend on your in-app-purchases. Interested? Keep reading to learn more.
How does it work?
Start by downloading the AppCoins Wallet - the wallet allows you to receive, store and then use the APPC Credits you'll earn to purchase in-app items. It's easy and safe!
Next, choose one of the available games and apps that are APPC enabled and go ahead and make an in-app purchase. You can do this by using any of the following payment methods: AppCoins, Credit Card, Ask Someone to Pay, PayPal, or APPC Credits. Although, you can use APPC Credits, bear in mind that this is the only payment option that won't give you any bonus back.
The reason for this is because as you make your in-app purchase, you'll earn back bonus rewards in the form of APPC Credits. These rewards will vary between 10% and 30% (the amount you receive will depend on your in-app spending level), and they can then be used to make more in-app purchases!
We've also made a step-by-step tutorial to help you get as many bonuses as possible. Check the video below, and learn how to join in the fun:
How do I know what my level is?
Your level depends on your in-app spending habits. In other words, it will depend on the number of in-app purchases you have made so far on your favorite games and apps. The more in-app purchases you've made, the highest your level will be.
To find out your level, click on the gift icon, on the right-hand corner of the screen next to settings. There you will also be able to check your progress and how much APPC you have spent so far.
How do the levels work?
There are five different levels: Comet, Moon, Planet, Star, and Galaxy. Say you're just getting started, and haven't made many IAP yet, that means you're just a simple Comet on the rise. The Comet is the starting point at 0 APPC with 10% bonus, next is the Moon for the cumulative value of 50 APPC with 15 % Bonus; then, Planet for the total of 100 APPC with 20% Bonus; reach Star mode once you have spent 1000 APPC and get 25% Bonus, and finally, become a Galaxy after you've spent a total of 5000 APPC and receive 30% Bonus.
How do I level up?
By purchasing your favorite items in your apps and games! The more in-app purchases you make, the more APPC Credits you'll get back as bonus, and the more you'll level up!
Who is eligible to participate in this?
Everyone! All payment options will give you bonus except AppCoins Credits.
Which games are available?
Lords Mobile, Family Farm, Cut the Rope 2, Era of Celestials, Legacy of Discord, Metal Commando, Shadow Legends,Maximum Car and many more!
Ready to conquer the galaxy? 🚀