Claim your APPC Credits!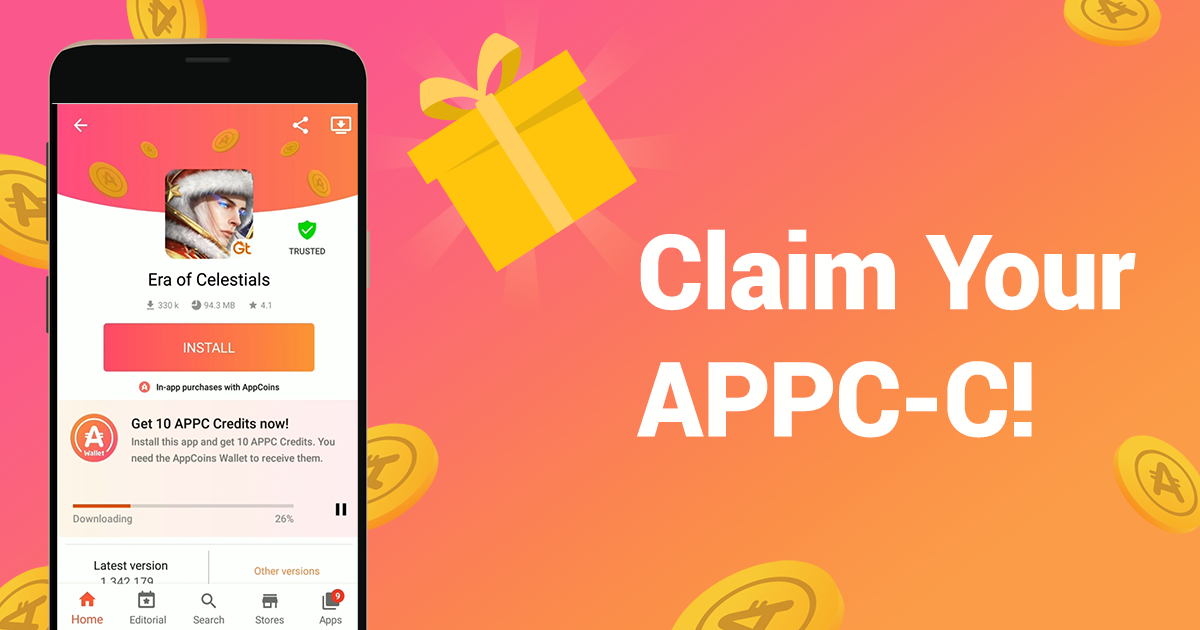 Great news Aptoiders – It's time to add some APPC Credits to your AppCoins Wallet and get those must-have items from your favorite games 😉
As fellow Aptoiders, who strive to be on top of the gaming charts, we know how important purchasing a special item can be - it can truly skyrocket you to the top of the leaderboard! That's when having APPC Credits can really make a difference.
Ready to earn AppCoins Credits and conquer your opponents? All you need to do is download a game or an app with AppCoins and claim your APPC-C! It's that simple! Here's how to collect your credits:
Update to the latest version of Aptoide (9.7.0.1)
Go to the Aptoide app store and choose one of the games or apps that are APPC enabled. You can find these games in the following bundles:
"AppCoins Featured Apps", "Spend Your AppCoins" and "Get Rewarded with AppCoins".
Once you have selected a game, you will automatically see the promotion banner which allows you to get APPC Credits by installing the app.
If you don't have an AppCoins BDS Wallet, install it and proceed with the next steps;
Install the game or app you have chosen and claim your APPC-C!
Please note that each user can only enjoy this promotion once.
You're ready to play!
Ready to up your gaming skills?