Aptoide Market Overview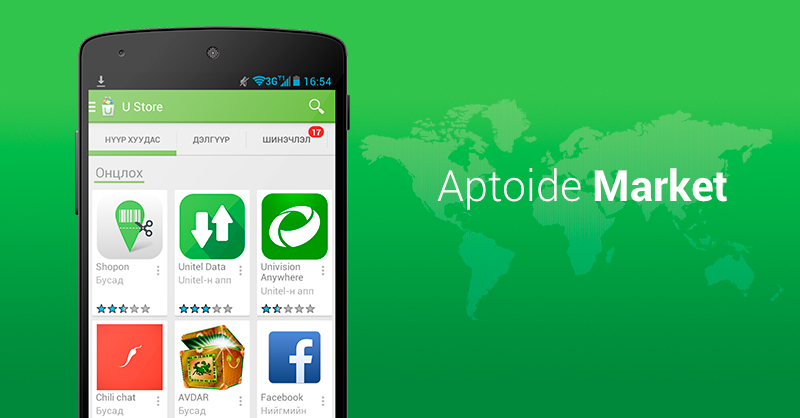 Aptoide, the largest independent Android marketplace, is celebrating 750 M downloads. Aptoide offers to its users the freedom to create and manage their own store in the Android World. Recently, Aptoide reached the amount of 110 M stores and gathers 5,8 M Monthly Active Users.
Founded in 2011, Aptoide was promoted by the European Commission and just signed a major contract with a Mongolian Partner, Unitel, a telecom from Mongolia where users can download from their branded Appstore. Aptoide is strongly becoming part of the Asian market.
Aptoide company allows software publishers, device manufacturers, Android OEM/ODM, integrators, telecoms to create and manage their own branded store. It is fully possible to upload free and paid apps with in-app billing integration. This way, everyone in the Android ecosystem can distribute apps to their users, collect downloads and revenue share.
Last year, Aptoide worked with Nokia, Jolla and Auchan. Aptoide Appstore was pre-installed and shipped in the new Nokia X model and Jolla phones. And Auchan integrated a version of Aptoide in their own devices: Selecline tablets.
In addition, Aptoide is available to all users and publishers all over the world.